People Partners: 12 Ways To Achieve Successful Healthcare Workforce Collaboration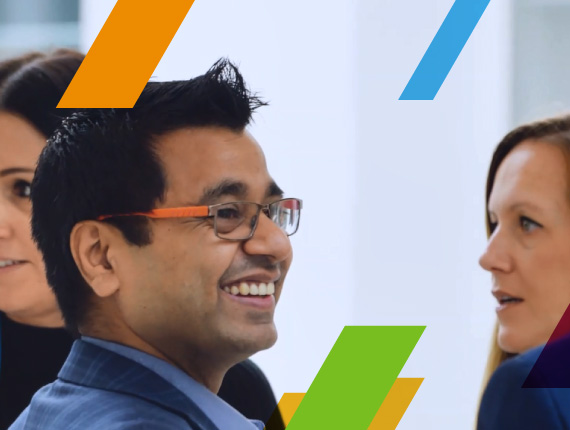 Thanks to the 2022 Health and Care Bill, healthcare providers now have considerable scope to collaborate on workforce recruitment, deployment and development across systems. Ahead of this mandate, many have already come together to help optimise the NHS' most precious resource: people.
These pioneering partnerships are important because the NHS faces major workforce challenges. Ease of staff movement between providers, retaining current staff and attracting a new generation into health and care careers are just three. Overcoming these with innovative solutions will be crucial if we are to improve population health and reduce inequalities.
Positive signs
Supported by NHS Professionals, some providers have achieved seven-digit savings on external agency costs by developing collaborative staff banks and other joint workforce solutions. That's all return to the taxpayer and money back into patient care. Others have learned valuable lessons along the way that will likely lead to future success. These are positive signs for integrated care systems (ICS).
But, as providers attempting system-wide collaboration know, the road to effective partnership is rarely clear. It will often contain a range of potential obstacles; for example, the legacy of competition between NHS providers, and agreement on governance arrangements being another. There can be many more.
Success factors
The big question is how to tackle these. Our new forthcoming research into workforce collaboration – see below - offers some answers. Drawing on theory and real-world practice from across the NHS and public sector, we've identified 12 success factors to help healthcare workforce collaborations avoid potential hazards and make faster progress.
Focus on a common purpose. Success is more likely when all collaborators are focused on a single issue or challenge. The problem is not, for example: 'We haven't got a collaborative bank'. It is likely to be more specific: 'We don't have a mechanism for moving key talent around the system' or 'External agency spending is rising'
Collaboration is a process, not a quick fix. Take time to 'work the problem' and co-design solutions. It is important to consider and agree the process for governance and review as a priority so that decisions don't unintentionally disadvantage specific parties or the wider system. Questions on structure, policy and procedure must also be considered and agreed.
Work to build trust. Take time and effort to learn about the various parties in the collaboration and understand different perspectives, especially those outside the NHS
Be willing to compromise. All parties need to approach the collaborative process with an open mind
Work to get buy-in from stakeholders. These include clinical leaders who need to be comfortable with any changes made to clinical governance processes, such as compliance and training
Balance strategic and operational perspectives in the co-design process. This will help to create fully workable collaborative solutions
Get 'permission' from senior stakeholders to compromise and work differently. Stakeholders also need to support measurements of success based on joint outcomes, not just benefits to a single organisation
Explore technology solutions. Don't let concerns about partners using different technology platforms derail progress before exploring all possibilities for interoperability
Share data and information. Better solutions around, for example, pay rates and availability of staff across a system, come from shared insight and transparency between providers
Allow divergence within the partnership. Collaboration does not always necessarily mean unifying systems, processes and practices
Be prepared to innovate. For example, taking a system-wide approach to employer branding, recruitment, training and careers creates the opportunity for pooled funding and back office resources
Think 'patient first, system second, workforce third'. In solving challenges and achieving the common purpose, collaborators need to think patient first, system second and workforce third. For workforce, focus on what is beneficial to the region's talent pool to help retain and nurture staff across the system. The needs of one organisation should not dominate.
Optimising workforce
As a key provider of collaborative workforce solutions to the NHS, we know working together brings many benefits to Trusts. Financial savings can be made by sharing critical support functions and the opportunity for staff to work across different locations raises the potential for workforce optimisation. Added to this is the ability to proactively manage the agency supply chain to reduce spending for all parties.
Using our position as the NHS's largest staff bank and experience of putting people in places to care, NHS Professionals is working with a range of Trust and ICS clients to help them achieve successful workforce collaboration. This doesn't simply mean scaling up services: it involves co-designing workforce solutions that fundamentally re-model services and bring lasting benefits for systems, staff and, above all, patients.
Links
Working Together: Collaborative Approaches For Healthcare Staffing, NHS Professionals Insight Paper, 28 July 2022
Sharing Talent: Lessons From Collaborative Healthcare Staff Banks, NHS Professionals Spotlight Report, expected publication 20 July 2022
Learning How to Integrate, New York Style, NHS Professionals sponsored editorial, published by Health Service Journal, 25 November 2021. Available with subscription.