Tips for Junior Doctors from Dr Helen McGill
With the start of Junior Doctor rotations taking place in August , we asked Medical Director and Responsible Officer, Dr. Helen McGill for her best tips and advice for both new doctors starting their careers in the NHS and for those doctors who are moving to a new rotation.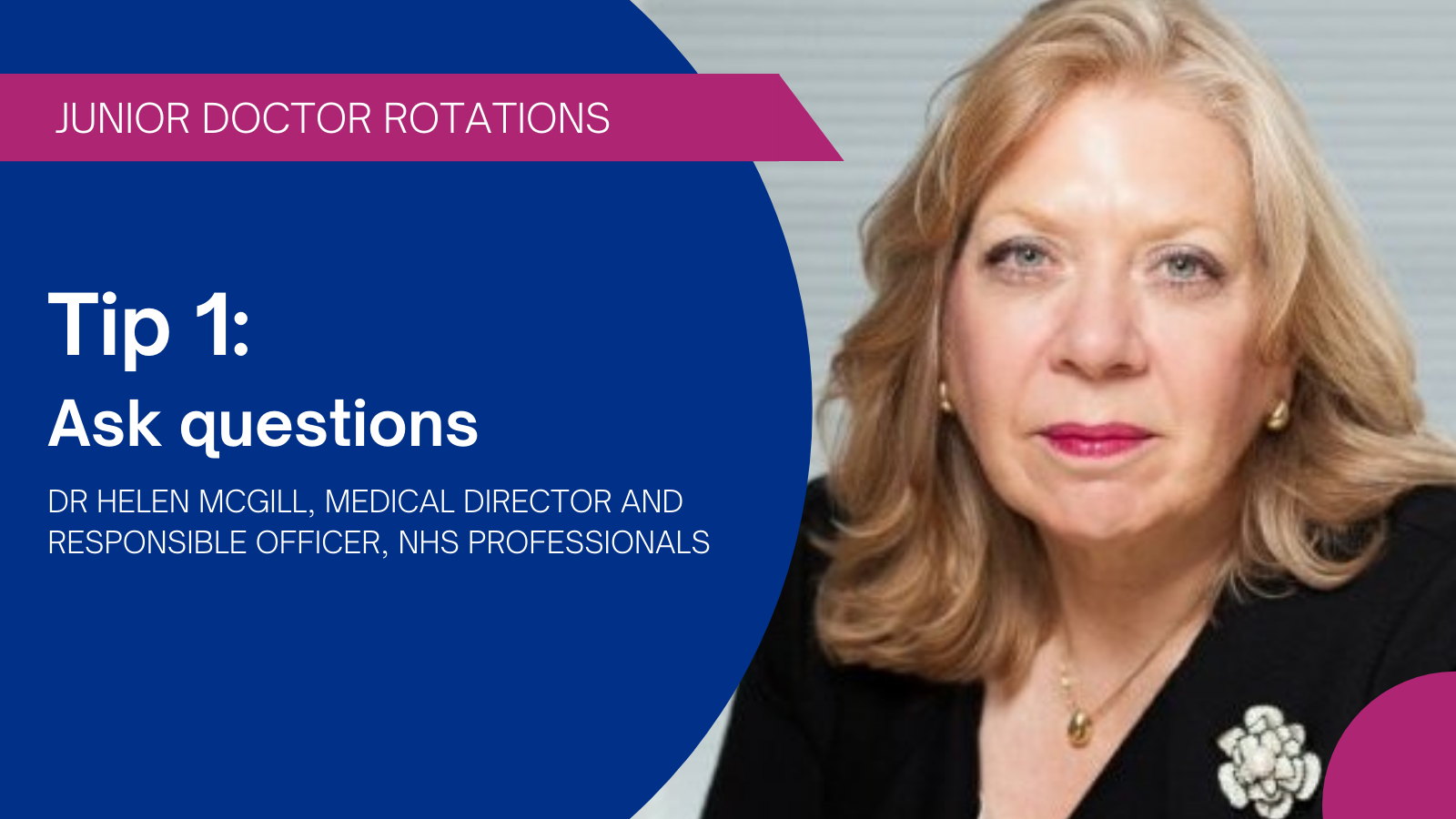 Don't be afraid to ask questions if you don't understand something – seek advice from seniors and nursing staff. If something is worrying you, sharing with a senior is the right thing to do – what worries you will not necessarily worry them.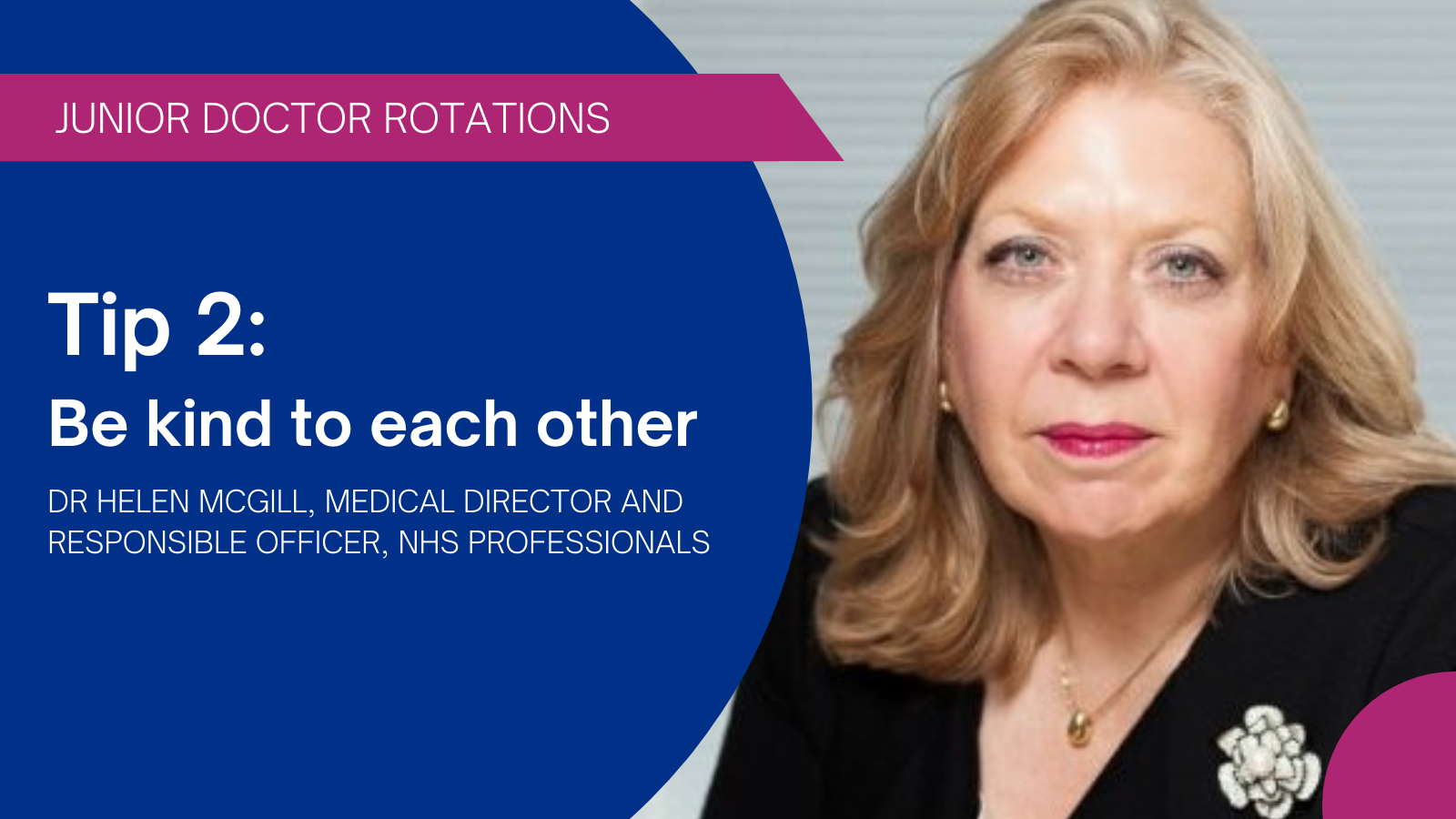 Look after yourself and your colleagues and take time out to grab a coffee or a tea – don't miss lunch! Be kind to each other.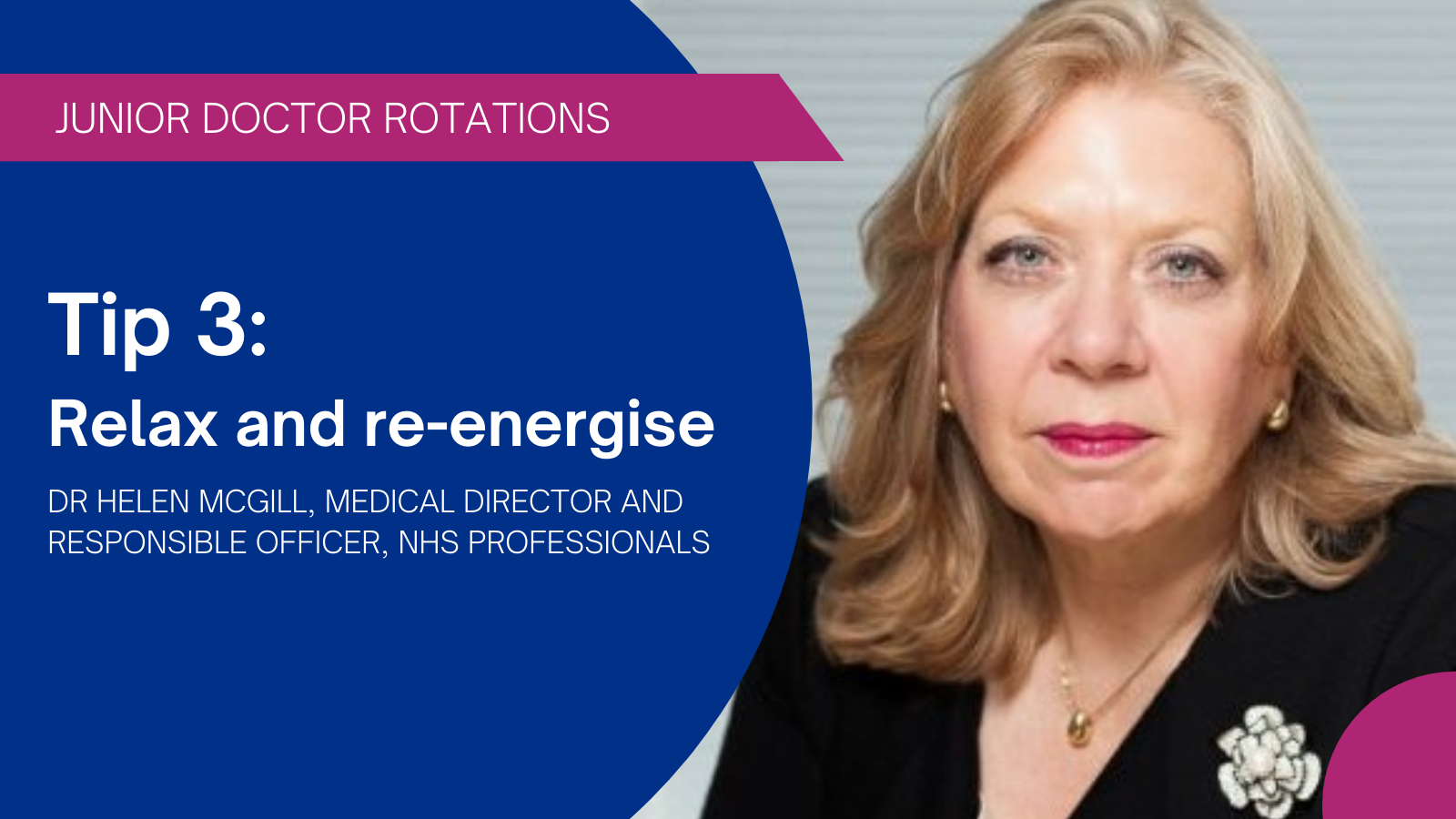 Relish your time off to relax and re-energise your batteries.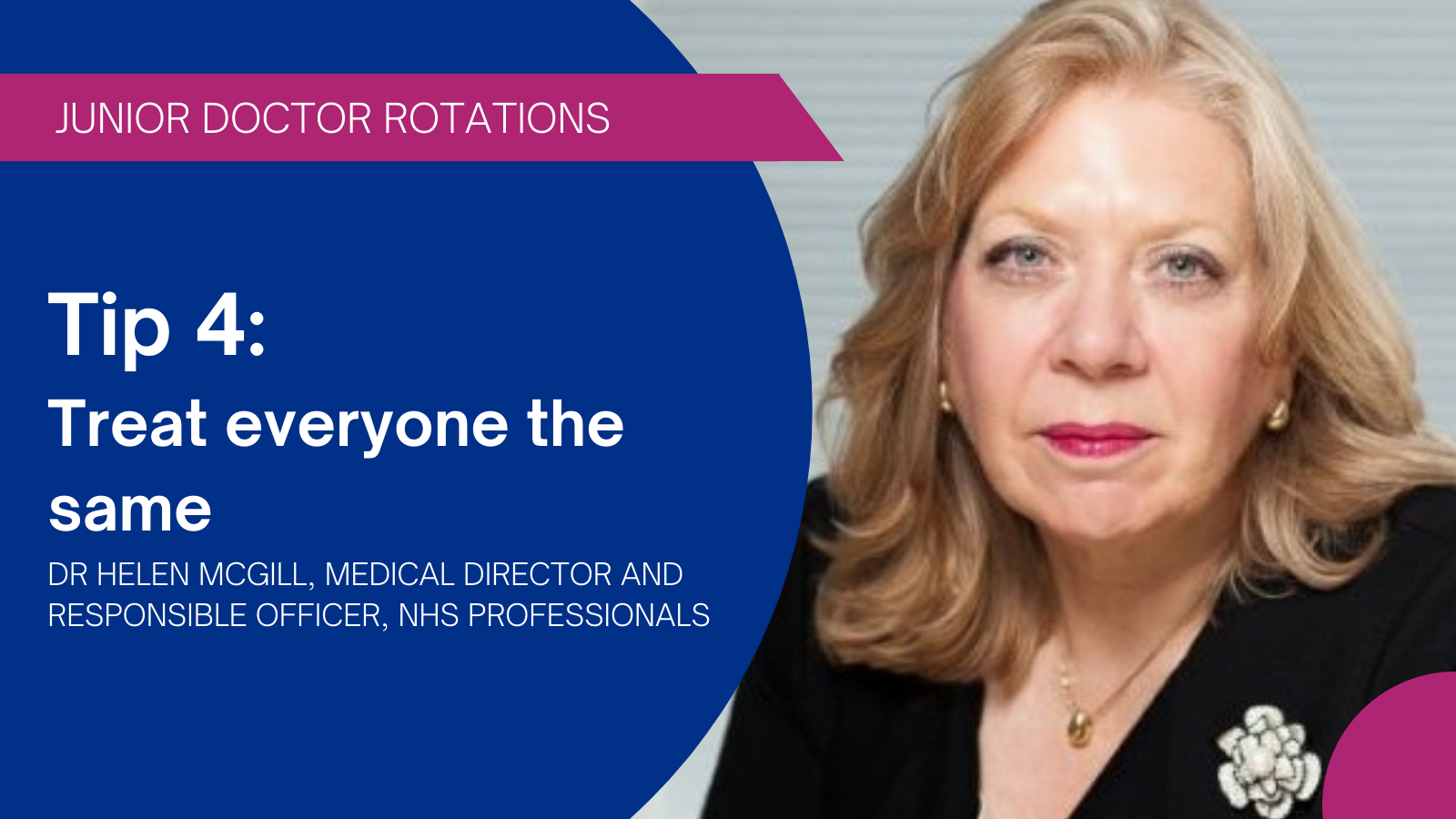 Treat everyone the same – disasters lie in special arrangements.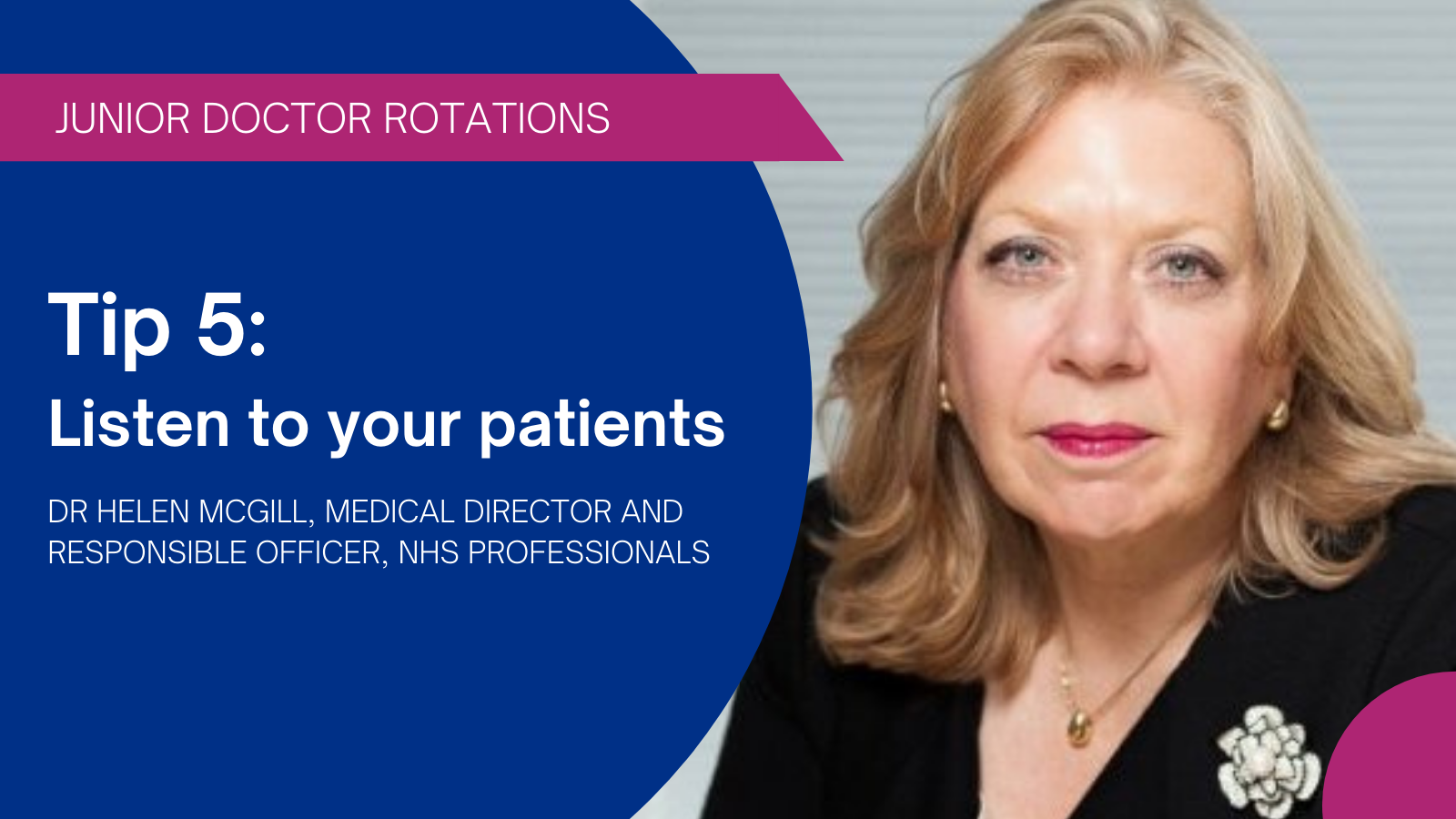 Listen to your patients – they will tell you what is wrong with them if you listen.



We hope that you have settled into your new rotations and you are enjoying all these new experiences.
For access to support and additional resources visit our Health and Wellbeing Hub.